The latest trends in custom home design
One of the biggest advantages of working with a custom home builder is that you start with a blank slate and can specify many of the features that meet your needs.
"At Anthony Homes, we're always happy to do whatever we can to meet clients' specific requests. We also spend time following our industry to stay on top of current trends, so that we can provide this advice to our clients," says James Anthony, owner of Anthony Homes.
He says they're seeing five trends in custom home design this year that add a practical or stylish boost to a custom home.
Home office
As we emerge from the pandemic, more people will continue to work from home at least to some extent. This has put a home office high on the list of must-haves. "More than simply adapting an extra bedroom, you can specify work-friendly features like built-in cabinetry and file systems, task-focused lighting, and a larger closet for work-related storage," says James.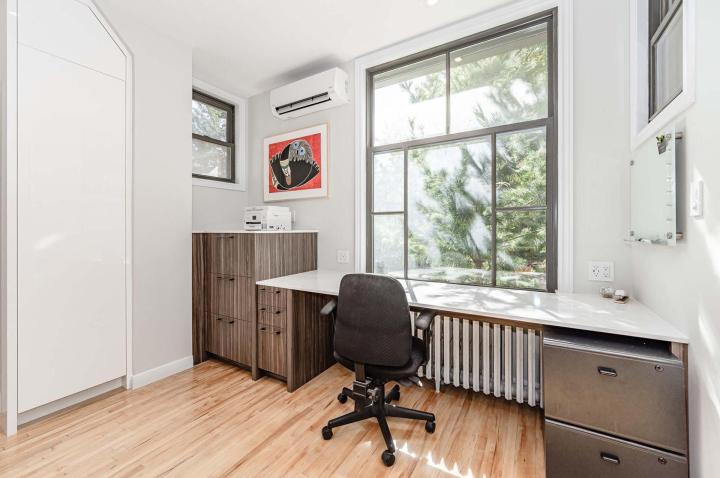 Built-in solutions
In addition to adding built-in cabinetry in the home office, clients that are building from the ground up are looking for custom-designed closets, media room cabinetry, and floor-to-ceiling living room shelving with integrated lighting and cupboards.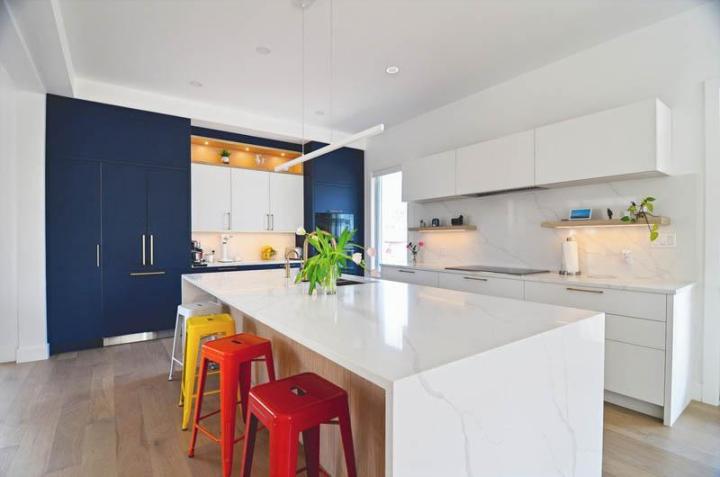 Aria vents
At last, the classic air vent can be a stylish accessory. Aria Vent is the first customizable vent cover and can incorporate any material to better match the floor that surrounds it, including ceramic or stone tile, hardwood, carpet, or drywall. It adds a sleek, modern design touch.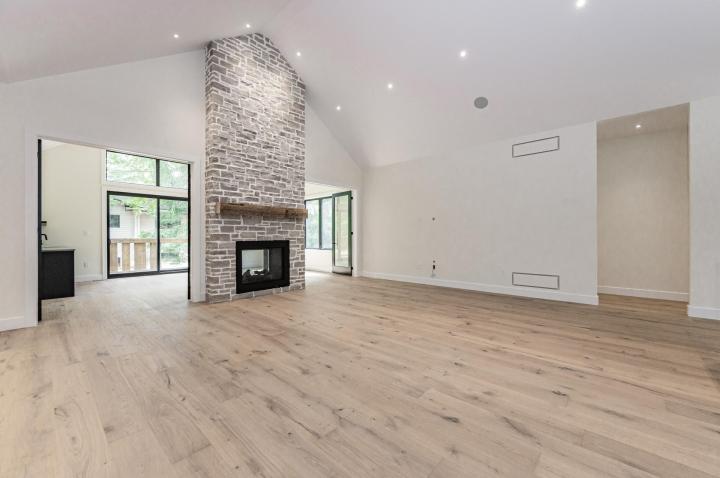 Finished basements
The effects of the pandemic, as well as the current challenges in attainable housing, are resulting in customers looking to maximize their living space. While many custom home buyers used to keep the basement unfinished and update it a few years after they move in, notes James, "more often than not now, we are finishing the basement during the main build." Anything from media and recreation rooms to offices, extra bedrooms or even a self-contained in-law suite make the lowest floor an important part of the home.
High ceilings
A vaulted ceiling or even an extra foot of height can make a huge difference. They make a home feel more spacious, and small rooms feel a bit larger. They also make it easier to accommodate more dramatic lighting fixtures such as chandeliers.
When specifying a trendy feature, James encourages a long-term approach. "At Anthony Homes, we're focused on our client's current needs as well as their investment in the long run. When we provide our advice, we're careful to walk a fine line between what might become a dated novelty like wood paneling, and the emerging trends that we think will last a while."