How Can I Find Reliable and Trustworthy Home Renovation Contractors?, Guelph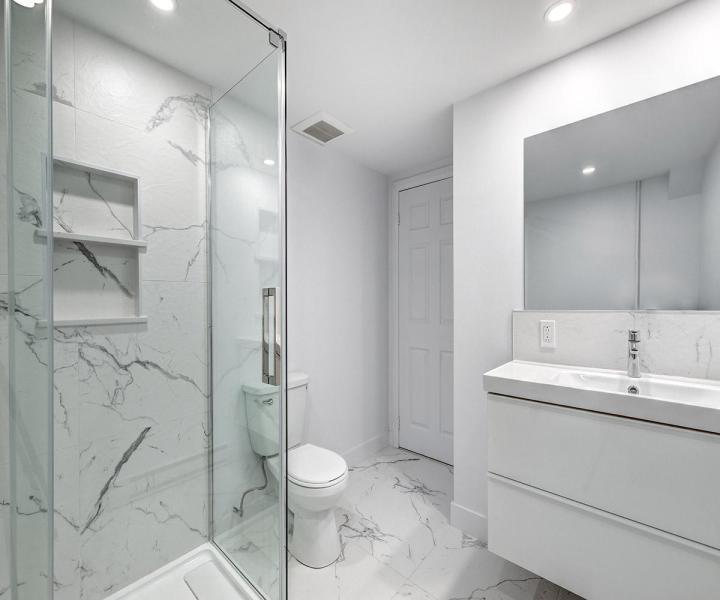 Transform your home into a personalized sanctuary with our exceptional home renovation services. Contact us today for a consultation!
How Can I Find Reliable and Trustworthy Home Renovation Contractors in Guelph?
Finding reliable and trustworthy home renovation contractors, such as Anthony Homes in Guelph, requires a systematic approach. Start by seeking recommendations from friends, family, or trusted professionals in the industry. Conduct thorough research, checking online reviews and ratings to gauge their reputation. Verify their licenses, insurance coverage, and certifications to ensure they meet industry standards. Request and review their portfolio of past projects to assess their expertise and quality of work. Interview multiple contractors, asking detailed questions about their experience, process, and project management capabilities. Obtain written estimates and contracts that outline all project details. Trustworthy contractors like Anthony Homes prioritize open communication, transparent pricing, and customer satisfaction, ensuring a positive renovation experience.
Characteristics of Reliable Home Renovation Contractors in Guelph
Anthony Homes in Guelph exemplifies the characteristics of a reliable home renovation contractor. Firstly, reliability is demonstrated through their consistent track record of delivering high-quality projects and exceeding client expectations. They possess the necessary licenses, insurance, and certifications, ensuring compliance and professionalism. Effective communication is a hallmark of reliability, as they actively listen to client needs, provide regular updates, and address any concerns promptly. Their team of skilled professionals exhibits attention to detail, craftsmanship, and a commitment to completing projects on time. With a focus on customer satisfaction, Anthony Homes embodies trustworthiness by providing transparent pricing, accurate estimates, and clear contracts. Their dedication to reliability makes them a top choice for home renovations in Guelph.
Revitalize your living space with the top-notch home renovation services at Anthony Homes near Guelph. Take the first step towards your dream home and contact us now!